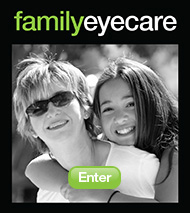 After working as an optometrist for many years, Geraint achieved his aim of owning his own practice in 2007 when he became the proprietor of Optical3.
For over 25 years, Geraint has been looking into the cause of reading difficulties (often referred to as dyslexia). His research has shown that reading difficulties are caused by poor eye coordination, with the same problem having an effect on sporting performance (click here for further information). This problem is correctable with spectacles, aligning prism, and tints for any associated light sensitivity.     
Geraint is the founder of the Association of Sport & Schoolvision Practitioners, and the author of the Diplomas in Sport and Schoolvision practice. He has provided personal training to other optometrists, highlighting the need for a better understanding of the scientific and clinical importance of binocular vision. Many of these optometrists have gone on to become members of the association and now make up a nationwide network of accredited Sport and Schoolvision practitioners.
The Optical3 team have a wealth of optical experience. Together, the optometrists and dispensing optician alone have worked in the industry for over 75years. The team are proud to be providing quality eyecare to the people of Anstey and beyond.
To make an appointment please contact one of our receptionists on 0116 236 3113.
Thank you for letting us look after your eyes.